The law firm klein • wenner was created by the association of two independent law firms and long-standing partners: KGA Avocats and Wenner.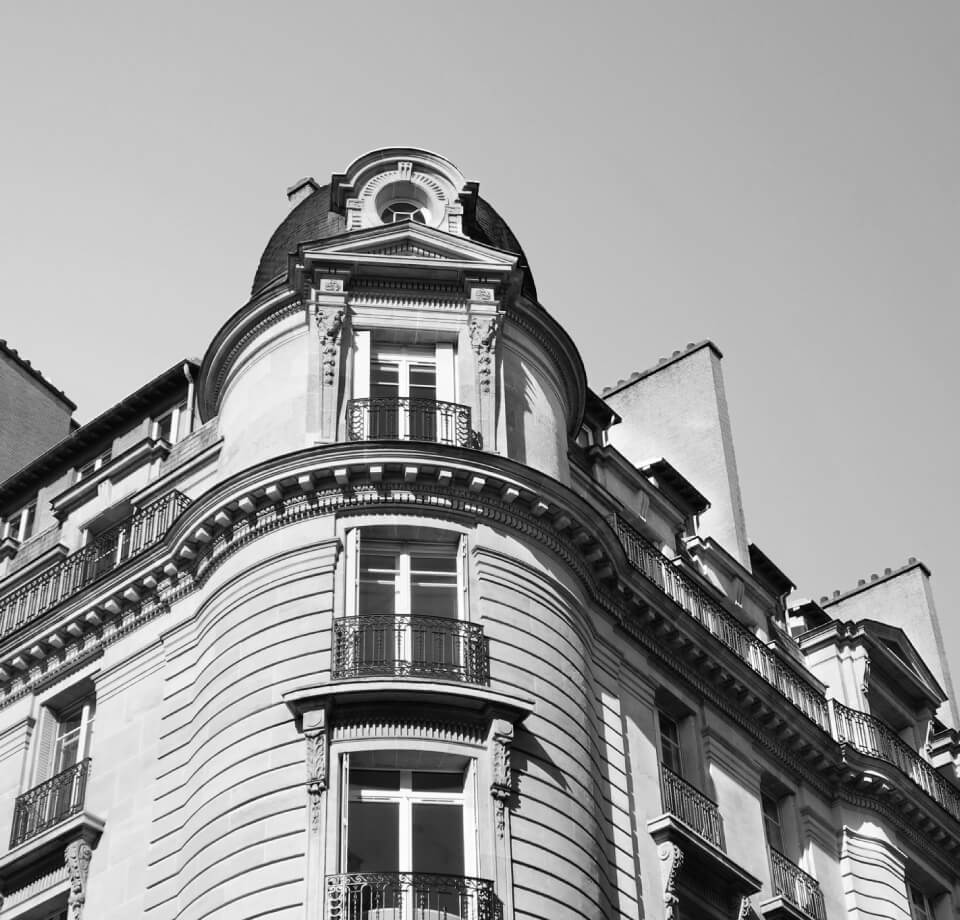 Theo Klein and Wolfgang Wenner: two charismatic and forward-thinking founders
The two firms not only share the same values, but also have in common the fact that their founders were both charismatic and forward-thinking men whose tracks are still very much present in the teams today.
The founder of KGA Avocats, Théo Klein, was admitted to the Paris Bar in 1945 and practiced law first at the Paris Bar and then at the Israeli Bar. His distinctive personality was well-known among colleagues and in civil society. He worked for various institutions, including as chairman of the Conseil représentatif des institutions juives en France (CRIF), i.e. the umbrella organization of other French Jewish organizations, from 1983 to 1989. He valued secularism and was notorious for his dialogues and social commitment. In 1973, he established his offices on the famous Avenue des Champs-Elysées in Paris, at number 44. As a result of mergers with other business lawyers and legal scholars, the firm was named Klein & Associés in 1978. When the British law firm Theodore Goddard joined in 1993, thus strengthening the international orientation of the firm, it was renamed Klein Goddard Associés, later KGA.
In 1963, Wolfgang Wenner, a German lawyer, founded one of the first Franco-German law firms in Paris. In the economic context of that time, he understood that many German companies needed support to establish themselves in France, just as many French companies needed assistance to set up their business in Germany. It therefore seemed obvious to him to locate his law firm in Paris, a central location for such cross-border legal services and moreover ideal for consolidating its position throughout Europe.
International vision: the core element of the firm
Sharing the same difficult and painful past, the two forward-thinking founders have been pioneers of an international vision, the Franco-German reconciliation and the European reconstruction. It was therefore obvious that their law firms were geared towards providing legal advice across the borders of France.
Given the keen interest in the internationalization of business from its creation, Klein, while changing its name over time, quickly increased its presence in Israel, Africa and the entire Mediterranean region and is now an elected representative in several African countries.
Wolfgang Wenner had been led by a European vision since the creation of his law firm and therefore worked closely with French, Italian, British and Czech lawyers, in particular in the context of the publication of the magazine "Droits & Affaires" (Law and Business), which was dedicated to European law and European business affairs. Europe always represented more than a simple conviction for Wenner and is a central part of its essence. It is therefore probably not a coincidence that one of the current partners was born on the day of the Elysée Treaty!
By visiting companies at a very early stage to better understand their expectations, Théo Klein became a pioneer of a solution-oriented approach, which is today what modern legal practice is all about. Thus, within a very short time, he positioned his firm in the emerging business world, with a clientele consisting of industry executives, particularly in the communications (Jean-Luc Lagardère, Sylvain Floirat), finance (Edmond de Rothschild) and tourism (Gilbert Trigano) sectors. In a cultured atmosphere, both serious and relaxed, Klein developed a long-term partnership with its clients, whom it assisted in all phases and aspects of their development (creation of business, alliances, financing operations, drafting of contracts, etc.). Furthermore, the firm has always anticipated market developments. Thus, it already anticipated the creation of public commercial law and professional sports law in the 1990s and, most recently, the origins of data law at the end of 2010. Under the leadership of François Klein, at the head of the firm since the 2000s, the firm continued to modernize, building teams of specialists who are recognized as leaders in these areas with the ability to deliver the best solutions to their clients' problems.
Since its creation by Wolfgang Wenner, Wenner has also been adopting the same client-centered, solution-oriented approach. He was convinced that German companies wishing to expand in France are looking for more than just a lawyer, they are looking for a partner, a person they can trust, who will help them discover and understand a new country, a new culture, a new way of thinking. Proof of the relevance of this approach is the fact that most of the firm's historical clients – major groups and SMEs, many family-owned, especially in various industrial sectors (machine tools, industrial or consumer goods, industrial processes, logistics) – have remained loyal to Wenner for decades. Since the 1990s, Wenner has also developed a strong Italian client base, composed of companies needing support for their investments or presence in France. Since the very beginning of renewable energy law in France in 2000 (slightly lagging behind the German development in this sector), Wenner has been advising developers and investors and has become a renowned advisor in this sector. Luxury goods are another important practice area of Wenner's activity.